A big company for your little everyday life Star!

For more than 23 years, 'Bebe Stars by Gilis' covers the needs of children and parents in manufacturing high quality children's products. Love and care for your baby's development, from birth to their first steps, is our main concern and responsibility. Our company's highly experienced staff always operates on the basis of Safety, Quality, Expertise and Dedication creating fine products for fine babies! You set the goals, we achieve them …

Safety

First and foremost a basic human need the feeling of safety and protection, overwhelms new mothers. 'Bebe Stars by Gilis' cares for you and your baby with continuous Quality and Safety controls for compliance with European standards on all our products.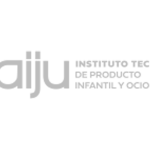 Trust
The most important element for establishing a healthy long-term relationship is trust. The support and faith of our customers -for more than 23 years – on our products and services is the cornerstone for a relationship based on mutual trust and respect.
Expertise
When knowledge and experience meets fashion the results are absolutely amazing. The experienced team of 'Bebe Stars by Gilis' puts a lot of passion and enthusiasm in creating the perfect action scene for your everyday little love stars. Enjoy the ultimate in flexibility and also the originality of design in all our products.